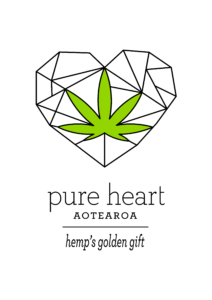 Summary:
Healthy Hemp Options, Food & Beverage. Retail & Wholesale sales of premium Hemp Foods.
Premium Hemp Foods. Highly Nutritious options available online with further NEW products being developed for the NZ market. Based in Dannevirke, North Island, we are apart of an overall Organisation – Ngati Kahungunu ki Tamaki nui a Rua (1 of 6 regions along the East Coast of the North Island that belong to Kahungunu Iwi.
Our vision is to not only provide sustainable food options in to the future, but look to offer employment, knowledge and horticultural skills to our Whanau & community as a whole.
As a Non-Profit Organisation we take great pride in the fact that any 'profits' from our Pure Heart Aotearoa business are distributed back in to the organisation to allow for further development and support within our community and Iwi health & social services areas as well as environmental planning and protection.