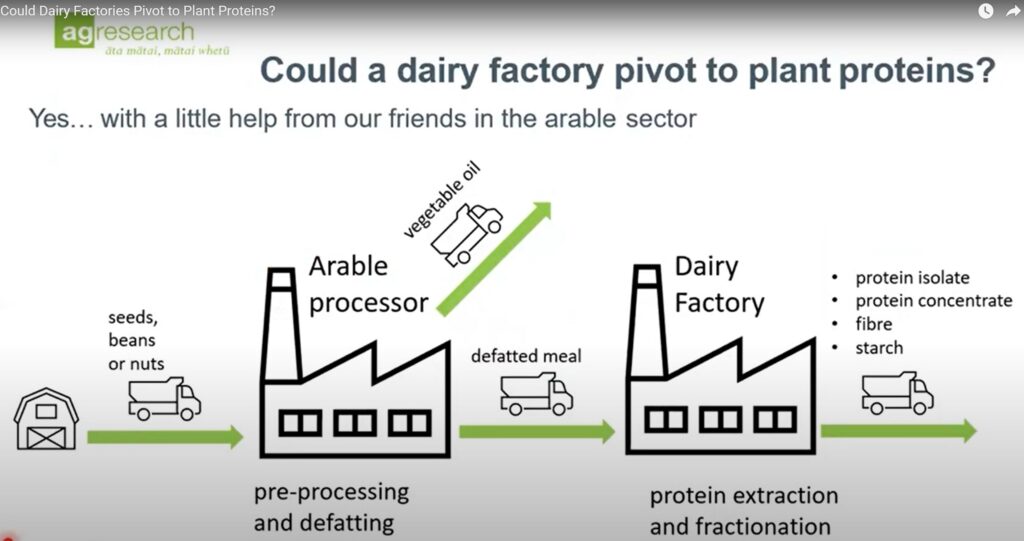 In short, yes. With a little bit of help from arable farming, "the silent partner to sheep, beef and dairy".
Dr. Simon Loveday, an AgResearch senior scientist, recently asked this question at the American Dairy Science Association's 2021 Virtual Annual Meeting.
Some interesting observations and insights can be gained for those in hemp growing in working with other primary industry processors, in this case, dairy factories to make plant proteins.
Reference points to jump to:
3:02 for crop comparisons including hemp
13:55 Plant protein functionality – featuring Kanapu Hemp and hemp seed oil processing
15:45 Modified whey protein isolate process – "could be well suited to processing cold pressed oil seed cake"
Watch the full presentation from Dr Simon Loveday here:
Resources:
AgResearch: https://www.agresearch.co.nz/
Kanapu Hemp: https://kanapu.co.nz/
Stuff article: Arable farming: the silent partner to sheep, beef and dairy