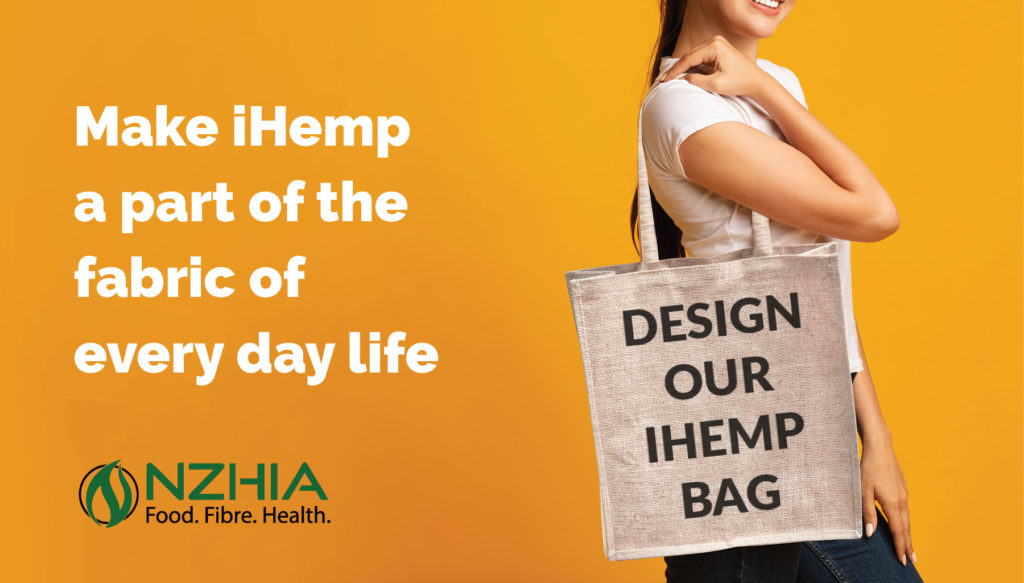 Make iHemp a part of the fabric of every day life.
We need YOU..and your creative minds! Enter your design for our iHemp bags
In both its cultivation and uses, industrial hemp (iHemp) is considered an exceptionally environmentally friendly crop.
We want you to think of this principle and get creative – take classic kiwiana, contemporary NZ style or abstract art to symbolise how iHemp can help our environment and Aotearoa.
Your design will be applied to 100% hemp-made bags which will be distributed nationwide.
We are also interested in "slogans" that can be made into bumper stickers and printed on the bags, heres a couple to get you started:
• Hurd of iHemp
• H.E.M.P – Help Educate MP's (members of parliment)
Check out the full competition brief and information document here: