Introducing the 2021-2022 NHZIA Executive Committee.
---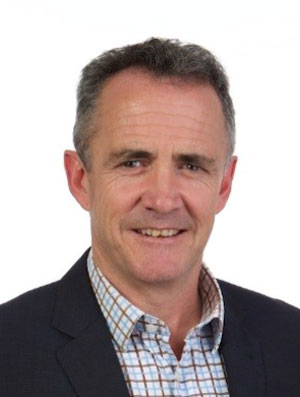 Richard Barge
Chairman
I started in the industry in 1994, and have been the Treasurer of the NZHIA since 1998, then the Deputy Chair and became the Chair in 2020.
My background is in business finance and administration, I am a trained accountant and have a bookkeeping business based in Auckland.
In 1997 a group of mates and I formed Hemptastic and in 2005 I started Hemp Seed Pet Foods, which in 2018 became Hemp Seed Foods.
We have come a long way since the moratorium on cannabis in the 90's to the iHemp Regulations in 2006, human food in 2018 and some medical cannabis in 2020.
There is still a lot more to do, to commercialize and realise the regional development potential of our new industry.
There are many challenges with managing scale and finding markets, funding R&D on new products and most importantly breeding suitable cultivars.
And there are plenty of opportunities to collaborate and get this industry going in the right direction from the start, creating win win deals for the people, planet and the businesses involved.
I am proud and honored to represent the NZHIA as the Chair for the next year and will endeavor to forward our objectives and improve our members experience whist trying to build an industry, we are proud to work in.
Kind regards
Richard Barge
Hemptastic New Zealand Limited
www.hemptastic.co.nz
Phone: +64 (0) 21 706 690
---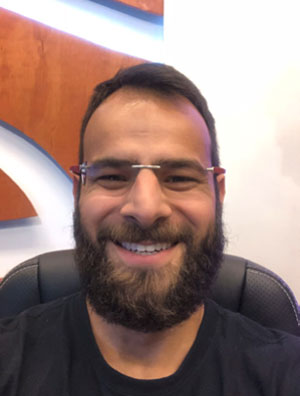 Eduardo Zanata
Secretary
I'm an eco-warrior who fell in love with iHemp after learning the health benefits and the potential behind this amazing plant.
As the founder of the Hemp Hub NZ, we partner with NZ and AUS based companies that are making an awesome range of Hemp-based products and we use it to share the good news and to show people how hemp ticks all the boxes for a greener, healthier, and more sustainable future.
As a member of the Exec Board of the NZHIA, I believe that education is vital for us to break the stigma and explore the possibilities and many different uses for Hemp in NZ and that through collaboration we may be able to prepare the path for this beautiful industry to grow and flourish.
Eduardo Zanata
Hemp Hub
Phone: +64 (0)27 443 7592
---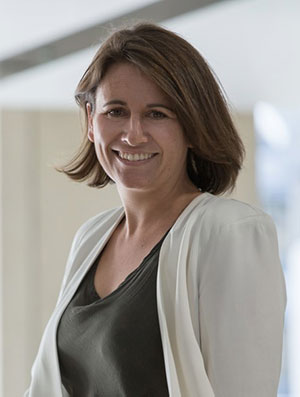 Stephanie Iremonger
Chair Govt Committee
Stephanie Iremonger was born in Nelson and raised in Canterbury. She attended school in Christchurch before earning her Mechanical Engineering Degree from the University of Canterbury.
Since graduating as a mechanical engineer and subsequently studying towards chartered financial analyst qualifications, Stephanie went on to work in project management, commercial management and senior consultancy roles in United Kingdom.
On her return to New Zealand in 2010 Stephanie jointly founded O'Connor Sinclair, a management consulting firm based in Auckland. O'Connor Sinclair clients included some of New Zealand's largest government ministries, territorial local authorities, and corporate organisations, as well as regulators, industry associations and council-controlled organisations. Working primarily with CEOs, directors, boards, and management. Since PWC's acquisition of O'Connor Sinclair in 2016 has enabled Stephanie to continue to provide independent management consultancy services in both the public and private sector.
She is a former Deputy Chairperson of the CatWalk Spinal Cord Injury Trust and is a member of the Sustainable Business Network and New Zealand Industrial Hemp Association.
Stephanie is passionate about the future potential of the hemp industry in New Zealand. She believes New Zealand can evolve New Zealand hemp to rival that of New Zealand's strongest primary export industries. To do this requires strong sector leadership and voice from the NZIHA and a clear implementable strategic plan which can communicate the hemp vision for New Zealand and garner increased support/interest to create a tipping point for the industry. This aligns with the role of NZIHA identified in the 2018 Strategic Plan, to become a trade board, develop a quality trade mark and promote member business, this is an exciting time for NZIHA and one that Stephanie would like to be part of.
Stephanie has particular skills in the areas of strategic planning, business operations and performance, financial and data analysis, risk assessment and project management, all of which could add value to the NZIHA Executive. Stephanie's differentiator is her aptitude to form strong lasting business relationships, her ability to get to the heart of problems, her identification of pragmatic and implementable solutions and her strategic mindset.
Stephanie would value the opportunity to make a meaningful contribution to the NZIHA and to be involved in this exciting industry.
Stephanie Iremonger
Phone: +64 (0) 21 595 259

---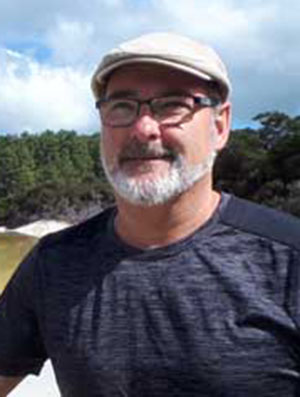 Andrew Bell
Executive
Grandfather to 6 grandkids and a burning desire to see Hemp/Cannabis as part of their future, my purpose is to see hemp reintegrated back into our environment both for commercial use and health, as our Company mantra says;
He Tangata, He Tangata, He Tangata. It is the people, the people, the people Full Plant Hemp Nutrition in Kindys and Kohangas by 2020
Work History:
Dairy Farming and later farm Management since leaving school till the age of 34.
Area/Project Manager for 15 years developing commercial Businesses in the liquor and Service station sectors.
Aviation Security Manager of a large Regional WA Airport and multiple private Heliport contracts for 6 years in Australia, dealing with Aviation regulations and procedures. Returned to NZ in 2014 to purchase a Motel in Rotorua.
Sold the Motel 2017 and joined up with NZHB to advance the Company's objectives. formed KHP as a future Processing operation in Rotorua.
I have served my community both as a Volunteer Firefighter and an Ambulance Officer for 6 years till a back injury forced me to resign.
Due to illness discovered the benefits of Hemp//Cannabis as a healing and nutritionally beneficial food so decided that this was a field that I wished to pursue and commit my efforts to, since beginning my education on Hemp//Cannabis I realise that this is a plant that has much to offer society and my main objective is too work on developing products that can provide these benefits to others and provide growers with an outlet for their crops, hence involving myself as Business Development Manager with New Zealand Hemp Brokers (NZHB).
I consider it an Honour to be involved with the NZHIA and to serve on its executive and the hemp Industry, with a desire to see the organisation be relevant to the burgeoning Hemp Industry, much to learn and an exciting time for Hemp in NZ history with many innovators already moving the Industry forward.
Andrew Bell
Kakariki Hemp Processing Ltd
Phone: +64 (0)22 447 6475
---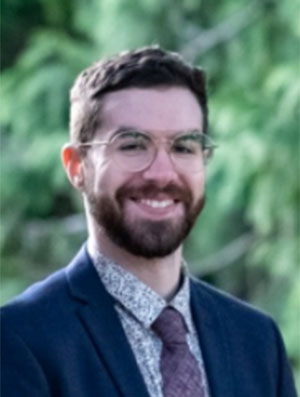 Evan Dubisky
Executive
My name is Evan Dubisky, I live in Wellington, and I am a hemp entrepreneur.
Currently, my partner and I are in pursuit to open a hemp inspired cafe, educational and retail space in Wellington, a central hub for all things cannabis in the heart of the capital. Over the last year, we have immersed ourselves in the kiwi hemp world, which promises to follow the successful hemp industry in our home country of Canada.
In a way, I can see what's coming from our experience prior to moving to Aotearoa in 2017. Since graduating from Victoria University of Wellington's teaching diploma last year I have been working on a hemp education project to loosen the stigma's grip on people of all generations, and to inspire the next to look ahead to new possibilities.
Ngā mihi nui,
Evan Dubisky
Phone: +64 (0)27 578 7183
---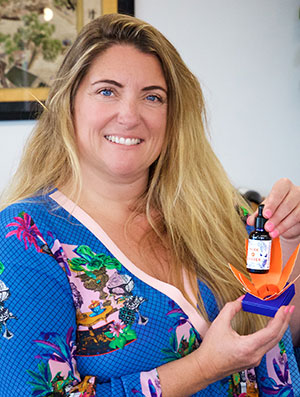 Kirsty Harkness
Executive
Kirsty Harkness is currently the Managing Director and Co-founder of Mount Base Vineyards in Blenheim, Founder of luxury skincare company Hark & Zander, and a licenced hemp grower.
Educated in Te Puke, Kirsty began her working career in the health sector at aged 16. She is a registered nurse and holds a Bachelor of Health Science degree from AUT, specialising in kidney transplants and health law.
She has worked as a theatre nurse in a mission hospital in central Congo, then as a Nurse Manager at Chelsea & Westminster Hospital in London. While there she pursued her hobby of photography and began working as a freelance photographer. On returning to New Zealand in 2006, she established TigerTiger – a successful Auckland-based photographic studio specialising in corporate and event photography which she has now sold in 2020.
In 2007 she became a part-owner of a block of land in Blenheim which was developed into what is now a well-known premium producing vineyard of 800,000 bottles of delicious Sauvignon Blanc per annum. As an initial novice in the wine industry she 'learnt on the job'. Her natural entrepreneurial skills enabled her to not only improve the day-to-day running of the vineyard but she is currently the Managing Director and the largest shareholder in the business.
In 2017, Kirsty was motivated to look into hemp as a crop and is now licensed to grow 54ha. With this new found knowledge of hemp, she founded luxury skincare brand Hark & Zander in 2019, where herself and her team are bringing hempseed oil and NZ botanicals to the world in their luxury range of active skincare products.
Motivation to join the NZHIA board
Kirsty says hemp is an intriguing plant, with many properties that help improve bio-diversity.
"As a grape grower that really interests me, because the more diverse an eco-system you can create within the vineyard, the better the health of the vines."
Kirsty joined the board of the NZ Hemp Industries Association (NZHIA) in 2019 and is standing for election again because she believes she can make a difference.
"I am really excited about the future of hemp in NZ. I believe I have the right mix of skills, flair and sheer determination to work cooperatively with other association members to promote the development of hemp growing and its downstream products in New Zealand."
"I look forward to working with other like-minded horticultural entrepreneurs, so we can continue to evolve the association and make it a powerful voice for the promotion of hemp in New Zealand."
Kirsty Harkness
Mount Base Vineyards | Hark and Zander
Phone: +64 (0)21 432 989
---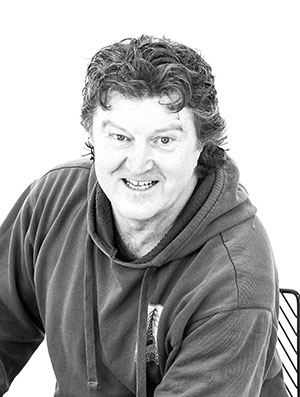 John Smith
Executive
John R. Smith Diploma in Urban Valuation [Auckland] AREINZ. Licensed Real Estate Agent. Harcourts New Plymouth to Opunake Coastal Taranaki New Zealand. Licence for Industrial Hemp RI 4360001-00.
John first teamed up with Hemp Technology in 2014 with the construction of Hemp Houses in Taranaki. Since then, he has been a strong advocate for all things Hemp with the registration of HEMP MADE.
The last year John has been an active member and executive of NZHIA.
We are all looking for the next "big thing", and most people recognise the potential of Hemp, but very few really understand its capabilities.
With the opportunity to re-write the way we live our lives, and the government in a position to influence and direct our activities, the time has never been better for the industry to stand-up and be recognised.
John recognises that large corporate, and government and local council investment is required to further advance all interests in the Hemp industry.
However, John believes that we also need to look at the old ways and methods of cultivating, harvesting, and procuring Hemp. If everyone had a Hemp Hedge in their backyard then we would have something to talk about other than Covid-19.
During King Georges day you had to grow a quarter acre of hemp to pay your taxes.
A Hemp Hedge will stimulate the economy from the grassroots up.
As an organisation we can help influence decision-makers and hold the government to task. We cannot just let them reverse the law from Animal Feed only to Human consumption. This is a product that fits across the board for all.

John Smith
Phone: +64 (0)27 279 06 48
---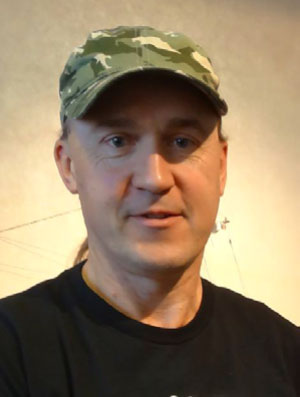 Paul Wright
Executive
Hi, My Name, is Paul Wright, I was born and bred in Catlin's and am currently living in Invercargill. I am a father to 5 children, and I own Hemp Health Ltd.
Based in Invercargill. I have been interested in Hemp for a number of years especially after hearing stories from my brother in-law Mac McIntosh. I decided to set up a shop in Invercargill to show case, sell and inform the public of all the great products that can be made from Hemp. Our company is in the process of setting up a co-op of farmers in Southland that are keen to grow Hemp . At this stage we have between 20-30 farmers' keen.
I am standing for a seat on the NZHIA as I would like to represent the Otago / Southland area. We still have a lot of issues regarding what we can and can't do with Hemp. I would like help and fight the government over these, especially the current status around CBD and Hemp which the government is trying to control. If elected I will give 100% to improving the current regulations that is clouding the hemp industry in New Zealand. I will also support and help any NZHIA members in any way that I can.
Paul Wright
Hemp Health Ltd
Phone: +64 (0)27 750 8789