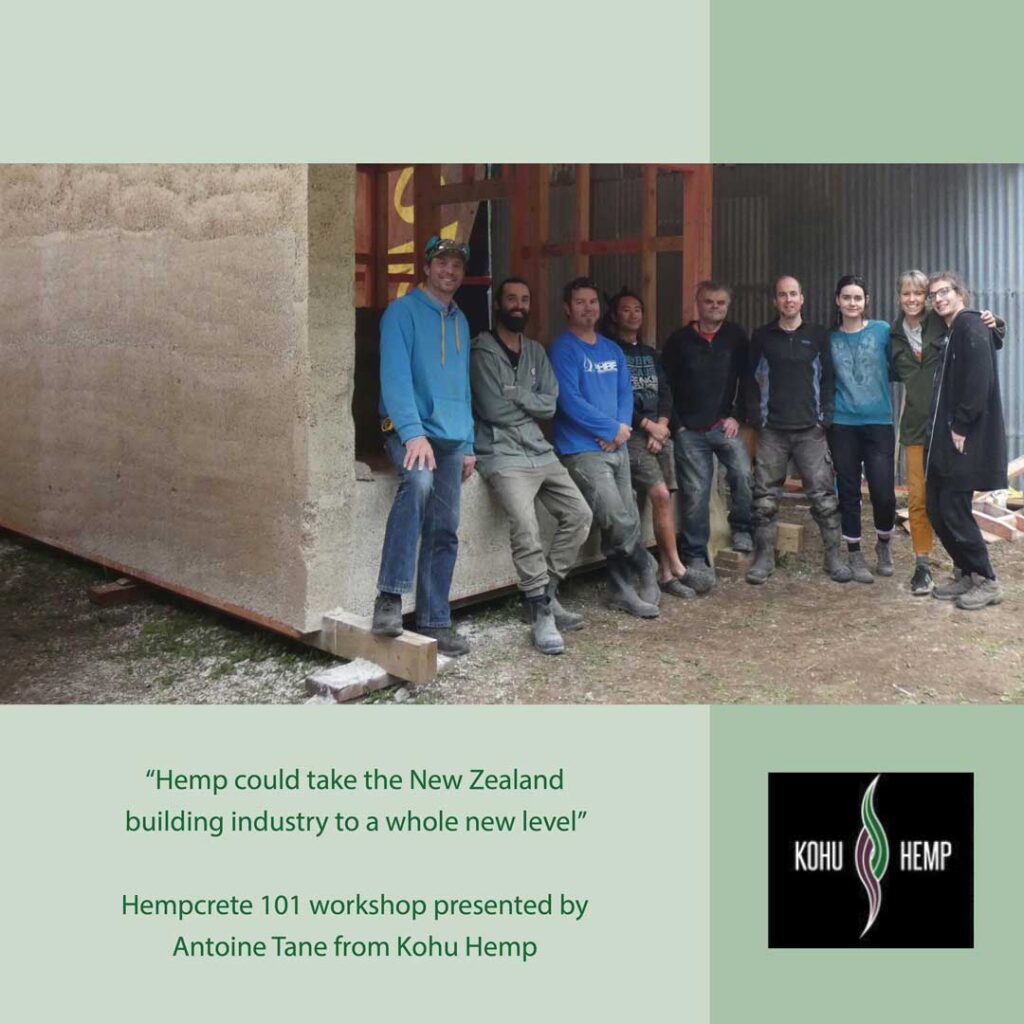 "Out of the ashes of the Christchurch earthquake rebuild rose a desire in me to change the inefficiencies in the building industry," says Antoine Tane from Kohu Hemp, a builder with 10 years experience, whose father is an architect.
"We have a program called Educate to Regenerate (www.kohuhemp.nz). Where we plan to teach people everything there is to know about building with hemp."
Learn more about Antoine and the Kohu Hemp HempKrete(TM) workshops in the latest iHemp Magazine – Fibre Construction.