Public Newsletter – July to August 2020 – In this issue:
Creating opportunities for New Zealanders with Hemp
Industrial Hemp Licence 2020 By John R Smith
Hills Laboratories – testing terpenes
In the news – Press Articles and Events
---

Creating global opportunities for New Zealanders with Hemp
NZHIA is pleased to be working with Webtools, to bring you an exciting event that will disrupt the innovation process by introducing "challenge driven innovation"
Our first "Hemp Ideation Challenge" will run from 5 to 18 September and you have the opportunity to be part of this inaugural experience.
We would like to invite participants and sponsors to be involved, in a process that will help to explore the following points of interest:
How to create new hemp products, or uses for hemp (on the farm, and in the food and fibre industries).
Finding innovative ways to produce, process and manufacture hemp.
If you would like to be a participant, please register here 
If you would like to be a sponsor please email admin@nzhia.com
The NZHIA functions as a catalyst to bring together the various eco systems that exist in government, funders/investors, various R&D organisations, and the parallel industries of companies involved both in primary production and the food, fibre and health sectors.
Our biggest challenge is how to educate and inform all these stakeholders about this wonderful new resource, and how they can incorporate it in their business plans. Thankfully many of them are already engaged in the process and are interested in how industrial hemp might work for them.
The "Hemp Ideation Challenge" will help the NZHIA to showcase "Innovation as a Service" using Planbox technology to speed up the innovation pipeline.
READ MORE
---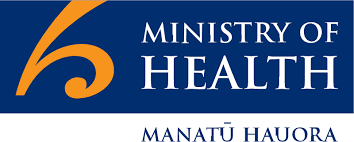 Industrial Hemp Licence 2020 by John R. Smith – Hemp Made.
As with any new industry, we are all learning, and the common question is
" How do I get into growing Hemp ?"
Industrial Hemp has been legal to grow in New Zealand since 2006, and is controlled by the Ministry of Health and the Ministry of Primary Industries.
Look up the Ministry of Health web-site and search for Industrial Hemp Licence.
In July 2020 The New Zealand Hemp Industries Association held virtual Webinars hosted by Richard Barge.
These webinars can be viewed by becoming a member of the NZHIA.
Episode 2 from the webinars featured Michael Haynes from Ministry of Health
A summary from that presentation included the following, application form pointers
You can help yourself by;
~ Submitting your application in good time ( particularly for a new location)
~ Ensuring all sections are completed. Providing a detailed outline of the proposed activities ( including the end use of the hemp, and clear details of any industrial hemp products intended to be produced.)
~ Engaging proactively with your local Police
~ If you do not own the property, providing evidence that shows you are entitled to use the property for industrial hemp activities.
Licence Renewal & Extension.
New Licence as in your first application – Application fee is $ 511.11 (non-refunderable even if you fail to get a licence)
Extension = extends the expiry date of the current licence by one year. ( No application fee payable.)
This extension is effective for up to two further years.
General Licences for processing only (no cultivation) are issued for three years.
Therefore by applying for an extension three months prior to expiry, the one application fee can last up to three years.
Important Note:
The original licence ( including the extensions cannot be in force for more than 3 years)
To be eligible for an extension, the licence holder must have complied with the conditions on the licence.
i.e. Declaration, annual report & testing of crops before harvest.
Testing provides assurance that the cultivar is industrial hemp ( THC < 0.35 % ).
Trust that this information is of assistance to all parties.
John R. Smith
Hemp Made.
Opunake. NZ.
---
Hills Laboratories – Testing Terpenes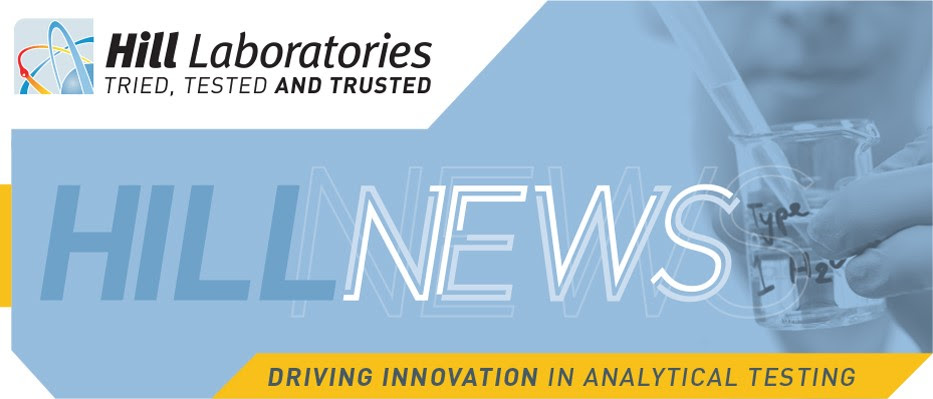 VALIDATED TERPENES TESTING: NOW AVAILABLE
We are pleased to share that our terpenes method has now been validated and is available for the analysis of dried cannabis and oils! 
Our suite contains the 22 analytes listed below:
1,8-Cineole (Eucalyptol)
alpha-Bisabolol
alpha-Humulene
alpha-Pinene
alpha-Terpinene
beta-Caryophyllene
beta-Myrcene
beta-Pinene
Camphene
Caryophyllene oxide
delta-3-Carene
delta-Limonene
gamma-Terpinene
Geraniol
Guaiol
Isopulegol
Linalool
Nerolidol
Ocimene
4-Isopropyltoluene (p-Cymene)
Terpinolene
WHAT ARE TERPENES?
Terpenes are a fragrant class of chemical compound found in flora – they play a large part in the aroma associated with many plants. Cannabis is known to be a rich source of terpenes, with various strains of cannabis having distinctive and unique terpene profiles that are in part responsible for the bouquet of that particular variety. There is great interest in terpenes currently as their synergistic effects with cannabinoids are investigated.
HOW DO I ARRANGE TESTING?
To have your samples tested for terpenes and other analytes as required, please send them along with your analysis request form to our Hamilton laboratory (28 Duke Street, Frankton, Hamilton 3204).
Alternatively, if you would like to order a sampling kit free of charge these are available from our online portal.
If you have any questions, please don't hesitate to contact us at fnb.csm@hill-labs.co.nz or on 0508 HILL LAB!
---
Recent iHemp – Press Articles
17 Aug 2020  News Hub – Hemp: Is it the future of New Zealand's 'clean, green' agriculture industry?
20 Jul 2020  Stuff  -The five reasons why Kiwis should vote yes in the cannabis referendum
15 Jul 2020  Rural Life –  Carbon benefits in growing hemp 
15 Jul 2020  Rural Life – Farmers 'looking for new opportunities'
15 Jul 2020  Stuff  – Climate Explained: What if we took all farm animals off the land and planted crops and trees instead?
02 Jul 2020 Fonterra – Hemp success at Darfield farm
29 Jun 2020  Stuff – Fonterra's Canterbury hemp crop raises eyebrows
26 Jun 2020  Scoop – "Think Big" Industrial Hemp Can Help New Zealand's Economic Recovery Post Covid-19
---
Join the NZHIA for more information and support for your hemp enterprise, together we stand!
---