Public Newsletter – May & June 2020 – In this issue:
Webinar series – 1st -31st July 2020 – please spread the word
iHemp Food companies
"Think Big" iHemp helping post Covid-19 economic recovery
In the news – Press Articles
---
Webinar series – 1st -31st July 2020 – please spread the word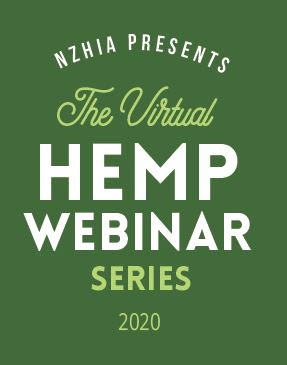 The Virtual Hemp Webinar Series – Register now help us spread the word and share this information with your networks.
11 Episodes covering a range of iHemp industry topics, introducing you to the industry and explaining why iHemp should be an important part of your sustainable business plan
Are you having conversations about industrial hemp? Wondering how it fits in with your business? And when to get involved in the new industry?
These and many more questions will be discussed at the upcoming NZHIA Virtual Hemp Webinar Series.
We need your help to make sure New Zealand business leaders and the public know about the iHemp industry. Please help us to share this information, encourage your networks to tune in to this webinar series to get up to speed on this NEW industry.
---
iHemp Food companies: Food Working Group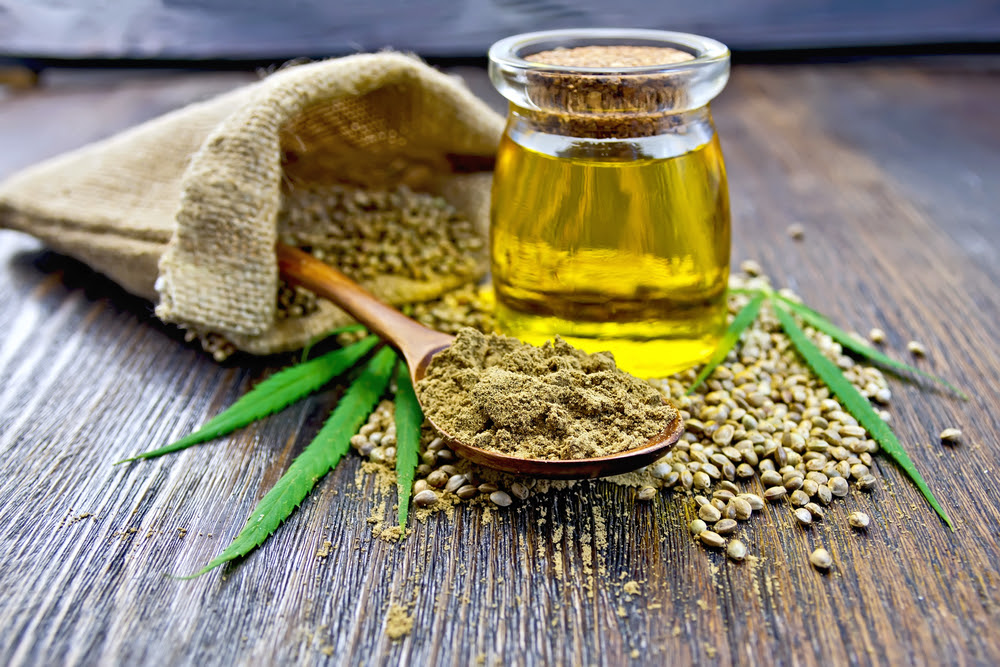 The NZHIA Food working group is working with companies involved in the food supply chain to encourage best practice in the industry and voluntary commitment to high quality control standards.
We must self-regulate and ensure great quality foods are being supplied to consumers. We are just getting started, so any bad customer experience can adversely affect all the people involved in the hemp seed food industry.
If you would like to be involved in this working group or have feedback, please contact admin@nzhia.com
Hemp Food Companies:
Be-All: www.be-all.nz (mark.oconnor@hemptastic.co.nz)
Beefy: Green beefygreen.co.nz (brendon@plantbasednz.co)
Cannock Harvest: www.cannockharvest.nz (tomandmelissawelch@gmail.com)
Food Bowl: foodinnovationnetwork.co.nz (al.baxter@nzfin.co.nz)
Hemp Connect: www.hempconnect.co.nz (matt@hempconnect.co.nz)
Hemp Farm: www.hempfarm.co.nz (dave@hempfarm.co.nz)
Hemp Solutions: (hello@tairawhitihempco.nz)
Hopefield Hemp: www.hopefieldhemp.co.nz (jody@hopefieldhemp.co.nz)
Kahungunu Ki Tamaki nui-a-Rua: www.pureheartaotearoa.com (administration@kahungunutnar.co.nz)
Kiwi Kanna: www.hempstore.co.nz (chris@hempstore.co.nz)
Koe Koea Hemp: www.koekoeahemp.com (tui.qauqau@gmail.com)
Larrys Gold: www.larrysgold.nz (sales@larrysgold.nz)
Mainland Hemp: https://www.facebook.com/mainlandhempnz
Midlands Nutritional Oils: www.midlandsnz.com (nigel.hosking@midlands.co.nz)
NZ Hemp Brookers: nzhempbrokers.com (nzhempbrokers@gmail.com)
NZ Hempress: www.nzhempress.co.nz (info@nzhempress.co.nz)
Kanapu: www.kanapu.co.nz (isaac.beach@kanapuholdings.com)
Merkaba: www.merkaba.nz (daniel@leishman.kiwi.nz)
---
"Think Big" iHemp helping post Covid-19 economic recovery
Aotearoa/New Zealand needs to think big and pay attention to consumer trends if they want to be successfully operating at scale in global markets. Now is a great time to introduce a new raw material for industry, allowing the "new normal" to be sustainable and regenerative.
NZHIA welcomes the government's support for creating jobs and promoting the wellbeing of current and future generations of New Zealanders. The 2020 Budget has allocated a lot of funding to support primary production, building homes, rebuilding infrastructure and support for positive health and family outcomes – and we want to help them achieve this.
"Much of this funding is going to sectors that would benefit from being involved with iHemp" says Richard Barge, Chair NZHIA
Industrial hemp has a significant role to play in kick-starting the recovery; we tick all the right boxes
Sustainable and regenerative
Creating employment, training and investment opportunities
Export potential for a wide range of products
Regional development as value-added activities need to be done close to the farm
Alternate land use and new rotational crop option
Building healthy homes
We are a catalyst to make many of the government initiatives happen
Meeting export targets
Emissions trading and meeting Paris Agreement targets
Achieving United Nations Sustainable Goals
Supporting Aotearoa/NZ Science Challenges
Encouraging and supporting people to live and work in the regions
A fully enabled industry supported by the Government will impact on many sectors – "people will be shocked when they find out how useful and far-reaching industrial hemp is" says Richard Barge. "The building industry is a good example, we can produce hempcrete used to quickly build healthy homes that are warm and safe."
Our food and fiber is an excellent raw material for industry, so the question is "when" will it be taken seriously?
Across Aotearoa/NZ there are companies working with industrial hemp, and when people realise how it can be sustainably used in their business, the industry will scale up and attract investment into bankable business plans.
NZ Inc. will benefit from having another successful primary industry and we are thinking big. Big in terms of billion dollar revenue from global markets, and the wide range of end uses, both high and low tech.
There is a massive amount of work to be done. We need to understand the plant, improve how we grow it. Research it's potential, develop tech to process and manufacture products. Create brands and export goods and services that meet this new global, consumer-driven demand.
This is a real opportunity to work with something that is new, exciting and it works! This is the beginning of a long conversation about how this arable crop can be a sustainable raw material for industry in the years to come.
---
Recent iHemp – New Zealand Press Articles
June 2020 – Seek jobs – Rua Bioscience Production Manager – Medicinal Cannabis
15 June 2020 – Stuff NZ scientists excited by the promise of hemp crops
8 June 2020 – AUT to offer medicinal cannabis paper
4 June 2020 – Farmers Weekly – Future star crops identified
4 June 2020 – NZ Herald – KiwiSaver provider pins hope on higher growth from medicinal cannabis company
June 2020 – M2 Magazine – Hemp innovation and how the future could be in old knowledge
June 2020 – Hemp Today – The Future of fiber
25 Apr 2020 – Campfire Cook Out recipe Cameron Sims' hemp hot chocolate
2 March 2020, EIT – Growing hemp a stepping stone for two Ruatoria men.
---
Join the NZHIA for more information and support for your hemp enterprise, together we stand!
---