Public Newsletter – September 2020 – In this issue:
Hemp Strategy Investor Evaluation Report – Dr Nick Marsh
The Referendum
Hemp Ideation Challenge
In the news – Press Articles and Events
---
Hemp Strategy Investor Evaluation Report – Dr Nick Marsh
The AGMARDT funded report is now available 
(see introduction video, full report, snapshot report)
NZ HEMP EXPORT DRIVEN INVESTOR REPORT- $2 BILLION AND 20,000 REGIONAL JOBS BY 2030, just needs the nod….
The report looks into, the following: 
Could a fast-growth hemp industry boost our regional economy which has been so battered by Covid 19?
Can we compete in the booming global hemp Industry?
What's the Block? and details of 2 potential scenarios
If we cut the "red tape" we can achieve Scenario 2 – a $2 billion industry by 2030, by:
Aligning with the USA Hemp Nutraceutical Product Market
Mandate low or positive environmental impact materials
Align policy with forthcoming Australia Therapeutic Goods Regulations
Review a copy here 
---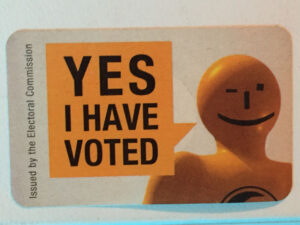 Why you should support the Cannabis Bill referendum – Election 17th October 2020
A Yes vote will have a positive effect on the Hemp and Medicinal Cannabis Industries.
It will be an endorsement of hemp for use in the food, fiber and health sectors, and a reinforcement of how important access is – to affordable high CBD and THC – based medical cannabis for patients in Aotearoa/New Zealand.
We are having a serious conversation: this is not just about legalising adult use of cannabis. We need to move this Black Market activity into the regulated economy via a well thought out, supportive and equitable business model which is contained in the bill.
This makes sense for the User (quality, safety, no criminal record), Police and Justice (freeing up resources and budgets), Government (tax, funding to support the industry and users), and Economy (jobs and opportunities in the regions) all by simply acknowledging an already established market which has been thriving illegally for decades.
The bigger picture involves supporting and "enabling" the potential of the existing regulated hemp and medicinal industries.
Critical to this is allowing "whole plant utilisation" and developing high value export markets for food, fiber and health products and services.
A strong Yes vote will be an acknowledgment of not only the right of adults to choose to use high THC products without the risk of conviction, but it will widen the support for the other cannabis industries – that is medicinal cannabis and industrial hemp.
The conversation will focus on the risks and safety of high THC products, which will reduce the need to control low THC industrial hemp, given its solid safety profile.
It will affect our regulations: the Cannabis Bill is an opportunity to finally remove low THC iHemp from control under the Misuse of Drugs Act 1975, and to recognize it as just another arable and horticultural crop.
We would like everyone to be aware of the facts and evidence that overwhelming support this Bill and vote accordingly.
---
Hemp Ideation Challenge
The first iHemp Ideation Challenge was held on 5th September and the winners were announced in Christchurch on 18th September 2020
Congratulations to our three winners:
1st Prize – Hemp nappies, Briana Brockliss-Lodge
2nd prize – High end sustainable dog treats, Sheralee MacDonald
3rd Prize – Redzone revitalisation using hemp housing, Michael M Mayell and Antoine Tane
Thanks to everyone who participated and huge thanks to the sponsors, NZHIA  Richard Barge (Hemptastic) Robyn Cox for your support with ChristchurchNZ The Brothers Green, Bradley Lake for your enthusiasm and active involvement in growing the community locally. Thanks to Louise Webster for support with Judging and providing experienced innovation advice to our winners. Thanks to Manu Rastogi from the product sustainability and innovation team at @Kathmandu for providing the sustainable materials advisory to our first place winner. # #sustainableagriculture#innovation#hemp4good
If you would like to know more about "innovation as a service" in the hemp industry, register for a demonstration of this new tech based approach to innovation here
---
Recent iHemp – Press Articles
---
Join the NZHIA for more information and support for your hemp enterprise, together we stand!
---