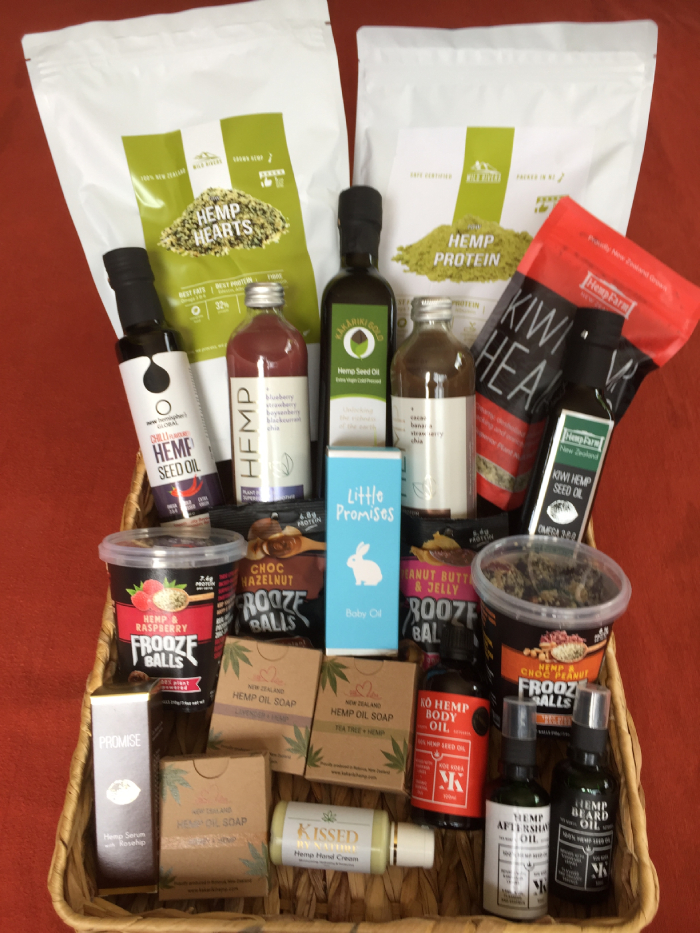 We love giving away hemp products and so do the prize contributors. So, sign up for the 2021 Summer Hemp Hamper for free and get another chance to enjoy beautiful and tasty NZ Hemp products.
First Prize only:
Chia Sisters – 350 ml Hemp + Cacao Banana Strawberry Chia * 6, 350 ml Hemp + Blueberry Strawberry Boysenberry Blackcurrant Chia *6
Hemp Farm – 250 ml Hemp Seed Oil, 200gm Kiwi Hemp Hearts, Little Promises – Baby Oil, Promise – Hemp Serum with Rosehip.
Frooze Balls – Hemp & Choc Peanut * 2, Hemp & Raspberry *2, Peanut Butter & Jelly *2 , Choc Hazelnut *2
Koe Koea – Hemp Body Oil, Hemp Aftershave Oil, Hemp Beard Oil
Kakariki Hemp – Soap; Honey & Hemp, Lavender & Hemp, Tea Tree & Hemp
Kakariki Hemp – Wild Rivers; Hemp Protein 1KG, Hemp Hearts 1kg, 500ml Hemp Seed Oil
Midlands Nutrition – 50 ml Kissed by Nature – Hand Cream,
New Hemisphere – Chilli Flavoured Hemp Seed Oil 250ml