In issue #16 of iHemp Magazine, we celebrate the recent iHemp Expo, which ran during the 2021 Summit and included a public day on Saturday 22 May. This issue features the exhibitors and the Saturday seminar speakers from the hemp and medicinal cannabis stream.
We also put a special spotlight on Scion, who hosted a factory visit on the day before the Summit. Read more about their circular economy piece on page 38.
Additionally, read the article on page 28 where we feature how the NZHIA have been working with Webtools NZ on the development of the "Hemp Licencing Tool App", which will be a game-changer for those in the industry for help with licence compliance and gathering industry data.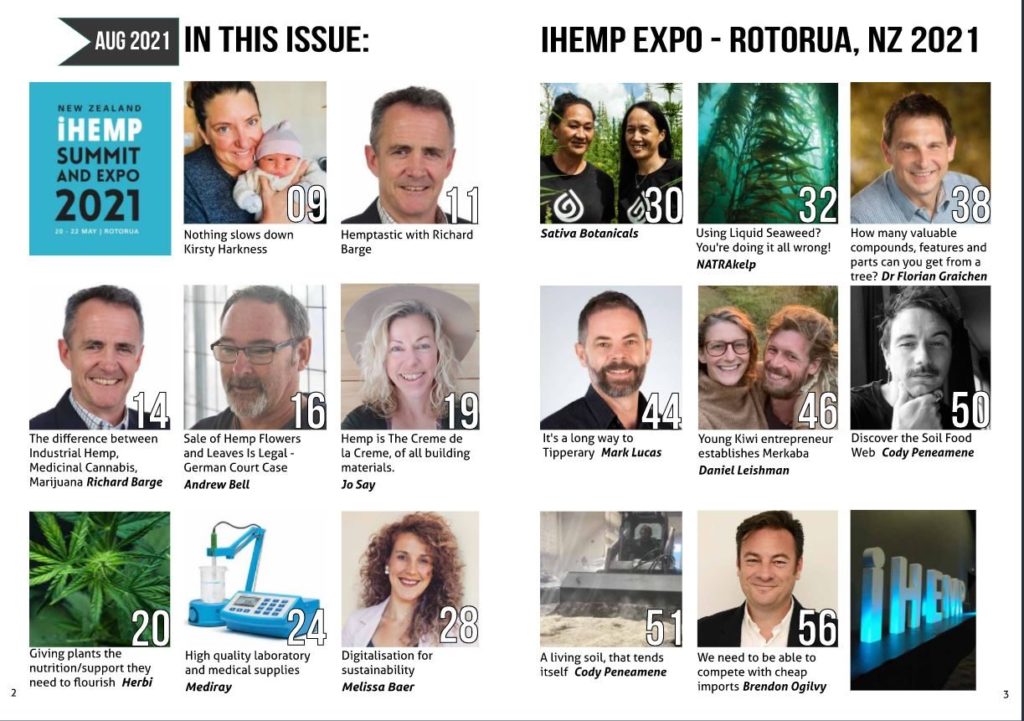 If you weren't able to attend the event, this is your chance to learn more about these companies and their roles in the industry. Read iHemp Magazine Issue #16 here, or visit the exhibitors websites below.
Resources:
• iHemp Magazine – iHemp Expo Review