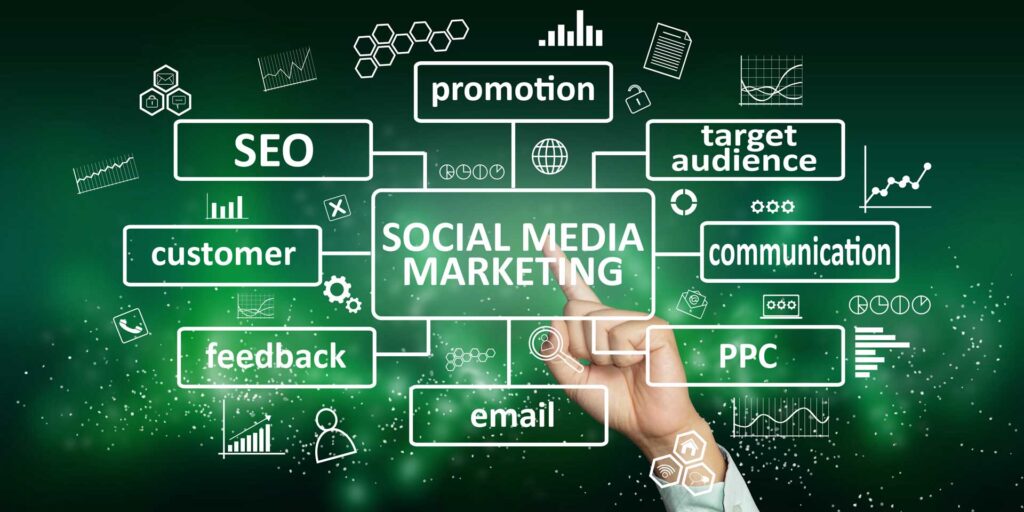 Awareness and engagement are key to sustaining and growing your iHemp business. So what approach should you take? What works best for iHemp advertising? What routes have you tried? Is advertising using the word "hemp" allowed? NZHIA has looked into this conundrum to collate a reference guide of key points, to assist members.
Are there restrictions?
IHemp products are legal in New Zealand (if made from industrial hemp and the supplier is working within the current regulatory and licensing permissions). However, retailing your iHemp products online can place you in a global marketplace. All permissions are not created equally. Consideration needs to be given to your internet audience around the world to ensure your message is not being blocked from your target audience.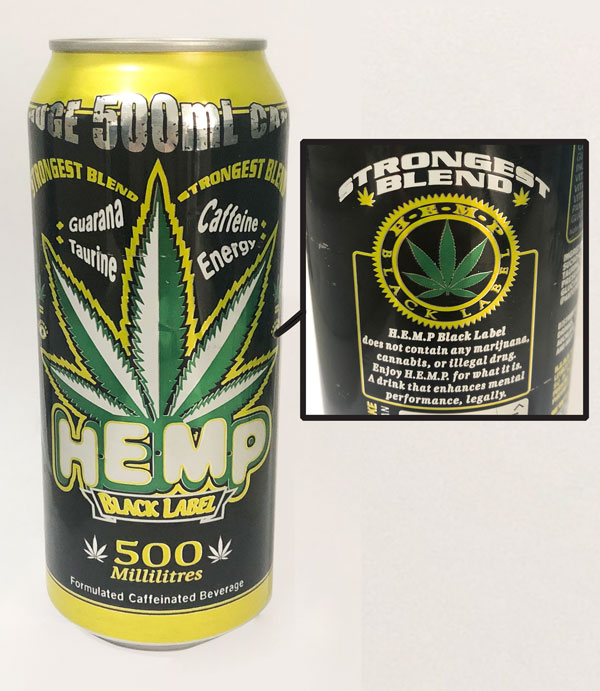 Restrictions can stem from local or international laws and agencies, or by the e-commerce third-party marketing and advertising platforms (like Facebook and Google) themselves.
Common restrictions relate to products /ingredients that are still considered illegal to promote in certain countries. This is certainly true of CBD products, however, it is not so clear for iHemp products.
Be careful what you claim. In your advertising be cautious of breaching restrictions regarding medical claims. For example, in NZ to sell hulled hemp seeds and hemp seed food products, health claims and nutrition content claims cannot be made about CBD. (Ministry of Health). In the USA the FDA (Food and Drug Administration) does not approve of CBD health and medical claims. Further, their restrictions make it unlawful to promote food, dietary supplements and pet food products that contain CBD. (Source: Big Commerce.com).
Oh, and just so you are aware, The Ministry says in NZ it is an offence to advertise hemp for psychoactive purposes! (Ministry of Health).
Farcical Facebook
Almost a quarter of the world's population is now on Facebook (source). This platform is a constantly changing beast. Kirsty Harkness (of Hark and Zander hempseed oil beauty products) found this out first hand. Her Facebook account was blocked in late February 2021 when she promoted her post showing the industrial hemp plants she has grown (with all appropriate permissions) on her vineyards in the South Island. Goodbye Mothers' Day advertising plan! (See Stuff article "Facebook blocks skincare company ads after founder posts South Island hemp crop")
Through this experience Kirsty has learned that the term "hempseed oil" seemed to get through the autobots (who act as Facebook's advertising policy police), however, images of industrial hemp or the word "hemp" (- as hemp could be referring to cannabis), are not permitted. Facebook does not note a ban on advertising hemp products as part of their policy disclosure, however when Stuff reporters spoke with Facebook New Zealand they said due to hemp restrictions still present in many countries, Facebook has a blanket ban on hemp advertising (as part of the company's global advertising policy). Kirsty has appealed to Facebook to address policy change – let us hold our breath and wait for their response on that matter! And yes, Facebook is aware that this is a legally produced product being promoted.
A similar scenario regarding Facebook and Australian company +Hemp saw owner Natalie Moubarak suffer frustration and loss of exposure due to her account being disabled. (see full article here). An article published by Matthew Elmas for Smart Company discusses how Facebook shut down +Hemp's marketing campaign: "I just got a notification saying your account has been disabled, we don't promote any illegal drugs," Moubarak says.
Elmas looked further into Facebook: "Non-ingestible hemp products are allowed to be posted about and advertised on Facebook, but a spokesperson [for Facebook] said advertisements of this nature can't contain references to ingestible hemp" he says. "Facebook has justified its ban on ingestible hemp by appealing to its status as a global platform, operating in an environment where ingestible hemp products aren't legal in every market around the world."
So, does the sale of chewing gum (which is banned in Singapore) present a double standard when we see there's no shortage of chewing gum companies posting about their products on Facebook's platforms? Elmas says Facebook did not address or clarify the nature of this apparent double standard when asked.
There are numerous similar instances that could be documented. NZHIA has also experienced this wrath. The last time this came up NZHIA signed a worldwide petition.
You can still show your support for this petition today! Let's rewrite their narrative and highlight the unjust protocols hindering genuine businesses. SUPPORT THE PETITION WITH THIS LINK!
So, Facebook advertising comes with restrictions. Are you aware of any other advertising limitations within social media for hemp products?
What about Instagram? Google ads? LinkedIn?
Google Ads are known for being a great avenue for products, and LinkedIn ads could work well to help grow your business network. Before engaging in paid advertising, make yourself aware of how to work within their restrictions.
There are a few articles online referencing restrictions on the major advertising platforms regarding CBD products, however, some are easing restrictions for iHemp related advertising.
From what we can see, restrictions exist regarding advertising or boosting posts regarding specific products (especially relating to food or health care products). However, Twitter and Instagram appear to allow you to post information organically about your iHemp products on your own account and link back to your website/blog.
Be fair warned: If you are seen to be selling restricted products directly from one of these big platform accounts you are risking being banned from future advertising opportunities or even having your account shut down. (See articles by Klaviyo and BigCommerce)
Instagram provides an opportunity for interaction with your audience through the use of hashtags. A hashtag is a combination of letters, numbers, and/or emoji preceded by the # symbol (e.g., #NZHIA or #iHemp). They are used to categorise posts to make it easier for the target audience to discover. Hashtags are clickable. (See article written by Hootsuite for further explanations on the what and how's of hashtags in your content).
Your customers can tag your brand – by adding a hashtag symbol followed by your brand name – in their posts too. Keep it an organic conversation and respect restricted product references (most notably the reference to CBD).
Get in front of your target audience: Create a Social Media presence
So how can you advertise to your target market? You can advertise (working within the known restrictions) or you can reach out to like minded people.
Consider giving up Facebook and paid social media advertising. Alternatively, you can generate interest in your brand through creating a social media presence.
Engage like-minded people by persistently showing them your dedication to bringing your products to the market. Share the passion and drive you have for your business and others will see it.

Be present on socials to be seen.
Create engagement by presenting relatable information.

Is your message relatable?

For example, link to current events and pop culture

Keep it real and relevant.
Your presence will organically grow your audience.

If people like what they see they will tell others.

Sharing content grows your relationship with your audience, growing the value they perceive in your brand.

Invest in supporting the industry to grow your network.
Create support for your business:

Supporters of your brand will spread awareness by sharing with others who they believe will also find value in your brand.

Believe in your product and others will too.
There are companies available to help you develop your social media approach – check out this blogpost on Hubspot "Social Media Marketing: The Ultimate Guide".
Disclaimer: we think this blogpost may be helpful but NZHIA is not in any way affiliated with Hubspot. Check it out and send us your feedback.
Use available technology to assist you
Check out some of the available apps to help you:
There are quite a few platforms available where you can manage all your social media posts in one place, with scheduling options to save time.
Some also offer reports to check if your reach is as successful as planned. This feedback can help steer your posts in the direction your customers respond to best.
Utilising a platform like Hootsuite allows you to find conversations across social media about your brand (- which they call 'social listening'), giving you the opportunity to engage and reach new potential customers. (Hootsuite also schedules posts for Instagram, Twitter and LinkedIn).
There are free account options with Hootsuite which is a great start price.
Another scheduling app to consider is Later, which has built a reputation for working well for Instagram posts (and can also schedule LinkedIn and Twitter as well). Later offers free accounts also.
Network and reach out:
Develop an email marketing strategy by collecting your audiences details and sending out a regular newsletter or email campaign. By going directly to your customers and avoiding platforms such as Facebook, you are also avoiding their advertising restrictions. There are email marketing platforms available to assist you, such as Hubspot or Mailchimp.
Zach from CannaPlanners discusses the trials of advertising CBD and hemp products. He suggests promoting a blog feature or another website's review of your product as an alternative to paid social ads. This way you are not directly advertising your own website. You can set up your post (or ad) so it links to a review site or a blog that discusses your product. You won't be able to sell products directly on this site, but you can link to your site from this one.
Be found easily on the web:
Get your audience to find you by utilising a SEO Strategy (Search Engine Optimisation). And when they do, present your business on a well executed website to support the value you place on your brand. A strong SEO strategy will make your website surface closer to the top of Google search results when people are searching for your brand or products (says Zach from CannaPlanners – who are a company offering to assist you with your digital marketing plan).
Be mindful of the current restrictions you have become aware of when choosing your website's domain name as certain words may be picked up in searches. Perhaps consider an additional landing page / indirect route to your main website.
When building your website, consider that some ecommerce platforms also instill marketing restrictions. However WooCommerce welcomes hemp products and recently Shopify announced they will support hemp merchants in the US.
Share and learn from experience:
Can you share what you've learned? All members of NZHIA will definitely learn and find value from other members' experiences. We are always available to coordinate growth for all in the industry so please get in touch with tips and tales from the trade. admin@nzhia.com
Support the petition: 'Stop Facebook Censoring Hemp'
Support the voice of the iHemp industry – see our campaign to stop Facebook censoring hemp – Sign the petition here
WE NEED YOUR HELP:
Facebook have banned NZHIA (@ihempnz ) and a lot of our members (including @nzhbrokers @hempfarmnz @larrys_gold @hemp_health_nz ) from advertising industrial hemp.
YOU CAN HELP!
Sign our petition to tell Facebook to stop censoring industrial hemp, by clicking on this link (or the link in our bio @ihempnz). Thank you!
PLEASE SHARE
As Facebook have disabled our advertising account, every share REALLY counts!
Advertising Hemp Products: Key points to consider
Be aware of paid advertising restrictions regarding the word "hemp"
Get in front of your audience: Have a social media presence
Use available technology to assist you – find a scheduling app.
Learn from experience – share with fellow NZHIA members admin@nzhia.com
Key word: Relatable.
• Share your passion.
• Consistently show up.
• Post in a relatable way – Keep it real and relevant.
Key word: Growth.
• Engaging with your audience increases perceived in your brand.
• Support the industry to grow your network.
Key word: Support.
• Supporters of your brand will spread awareness by sharing with others who they believe will also find value in your brand.
• Believe in your product and others will too.
Network and reach out
• Email marketing – develop a database
• Promote blogs and reviews from other websites
• Link back to your website
Be found easily on the web
• Develop an SEO strategy
NZHIA Disclaimer: NZHIA supports all stakeholders in the iHemp industry. If we have featured a business / brand in any of our articles it is purely a recommendation from our team to yours of an area for consideration. We are not affiliated with, or endorsing any individual business / brand without explicitly saying so. We welcome your questions or queries at any time, please send to admin@nzhia.com.
LINKS: