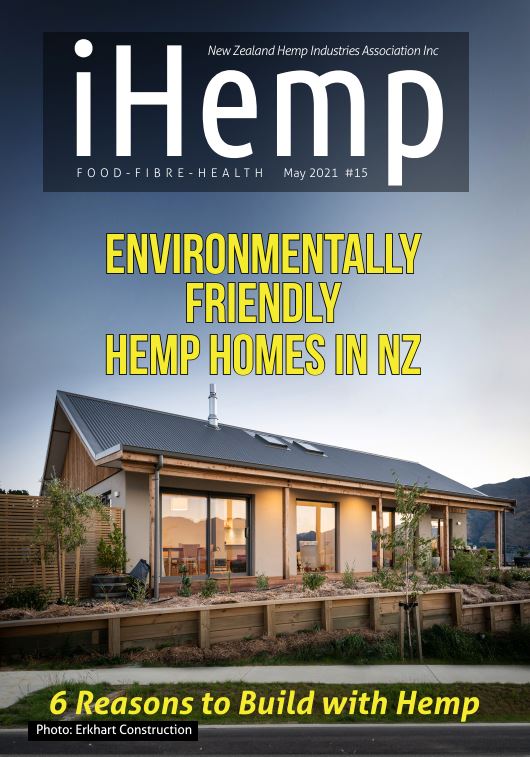 "Hempcrete can help to build a home that has a very low carbon foot print, and maybe even a negative one" so says Keith Stubbs from Hawea Grove, a finalist in the 2020 Sustainable Business Awards. We are sure that the pioneering group of New Zealanders who along with Keith, have built with iHemp would certainly agree. We delve into their construction experiences in the latest iHemp Magazine: Hemp Fibre Construction.
But what does this mean for the industry? NZ is suffering a construction supplies shortage. iHemp offers an alternative building material – one which is effective and an environmentally sound long-term solution.
There are several industrial hemp products which can be utilised in the construction sector.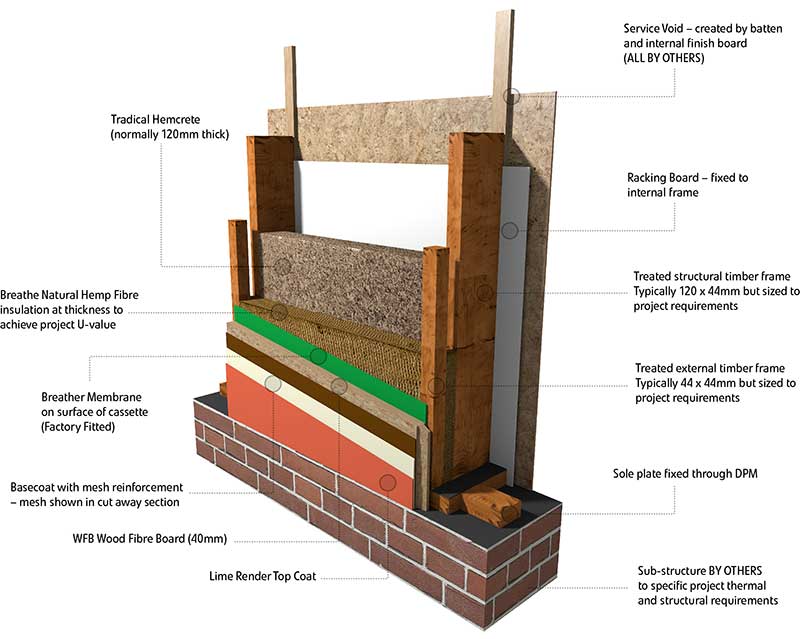 Hempcrete
A long lasting, low maintenance extremely durable product providing thermostatically, hydrostatically healthy homes, with less CO2 emissions into the environment than steel and traditional concrete.
NO need to replace your cladding after 15 years (in line with the current building code recommendations). Hempcrete strengthens with age – a welcome fossil in your future.
Modern aesthetic? YES. Leave raw, plaster, paint or wallpaper over it.
Is it affordable? YES. Approximately the cost of a brick build.
Better for the environment? YES. Processing Hempcrete results in less than zero CO2 emissions – it sucks out more CO2 than it contributes.
So how exactly is this wonder product made? Hempcrete is created using industrial hemp, lime, water and TLC. The hurd (the centre stalk of the ihemp plant) is harvested, cut, dried in a process referred to as decortication.
(Image credit: GreenSpec)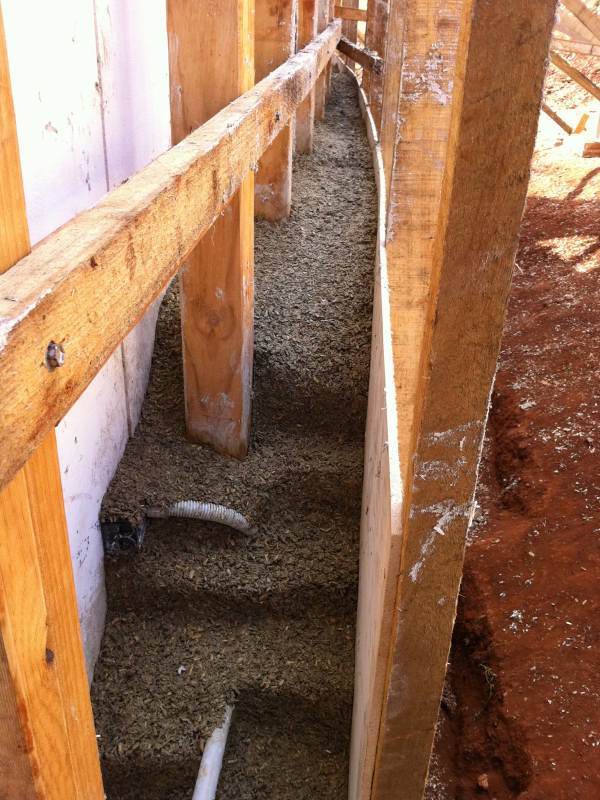 Insulation
Want an eco-alternative to fiberglass or glasswool (a man-made vitreous fiber) insulation? iHemp hurd/shiv can be loosely blown into building cavities to provide a carbon-neutral alternative.
So, what could this mean for the New Zealand construction industry?
An end to damp, mouldy or leaky homes for Kiwis. Dry, warm, healthy homes? YES. Hempcrete and hemp insulation breathes, releasing moisture, and has high RV insulation values.
A resolution for building material shortages? YES. A processing plant is currently underway in Canterbury, paving the way for Hempcrete builders to access locally sourced hurd.
(Image credit: Blackpine Architects)
Want to know more? YES! Let's support local industry. With continued momentum our iHemp industry growth will encourage building with ihemp as an increasingly affordable and appealing option.
You can find more detailed information regarding the creation and uses of Hempcrete in NZ, in Episode 06 of the NZHIA 2020 Webinar Series – where Jo Say from the Hemp Building Association (HBA NZ) shares some interesting facts about the building process. Additionally, Dave Jordan of HempFarm details the new processing plant which is underway in Canterbury and the install of a full hemp fibre processing line.
If you are intrigued by the prospects of building with industrial hemp, reach out to those in the know for more information:
Reference/source material: