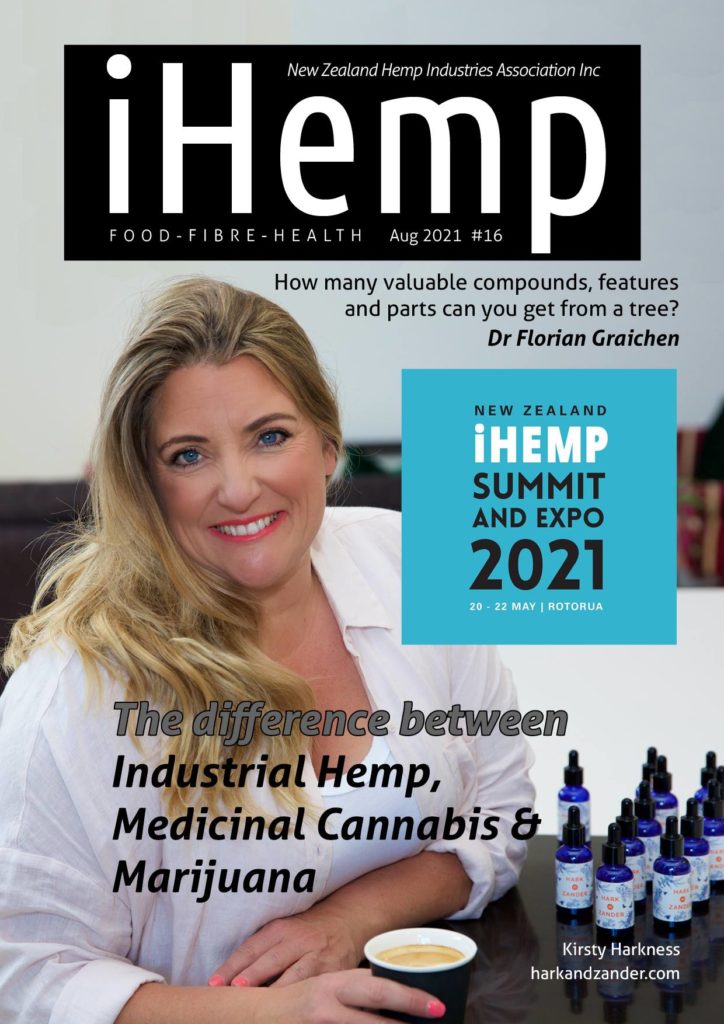 In the latest issue of iHemp Magazine, we place a special spotlight on the 2021 iHemp Expo and Seminars.
The expo day presented the opportunity for industry experts to voice discussions on both industrial hemp and medicinal cannabis and their places in New Zealand.
Here we take a special look at the key differences between industrial hemp (iHemp), medicinal cannabis and marijuana.
Take a look inside the latest issue here: iHemp Expo Review
What do the differences relate to?
The difference relates to THC, we are the low THC industrial hemp industry, less than 0.34-35% THC.
Medicinal cannabis can be both low and high THC and recreational Marijuana is high THC generally above 5+% . All of the above are cannabis plants. As an industrial/ horticultural plant low THC iHemp has no use as a narcotic drug.
Perception and association
The iHemp industry has a PR issue, the problem many people have is the association of cannabis with marijuana.
This goes back to the US Marijuana Tax Act of 1937, which was the beginning of racially inspired legislation using "marijuana" a Mexican slang word – for cannabis to create a framework to stop the hemp industry, from providing raw materials for the paper, fuel, textile, medical, food and many other industries.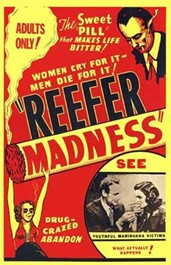 In the years that followed people were brain washed by campaigns such as "Refer Madness", that demonised marijuana and promoted the myth that cannabis is a dangerous narcotic drug. This resulted in the UN Convention on Narcotic Drugs 1961.
This was picked up on in our Misuse of Drugs Act 1975, which classed all parts of cannabis including the seed as a Class C Drug.
Interestingly this went against the UN Convention, Article 28.2, which states;
"This Convention shall not apply to the cultivation of the cannabis plant exclusively for Industrial purposes (fibre and seed) or Horticultural purposes."
We have an iHemp industry in New Zealand, which currently involves the stems producing fibre and hurd for high and low tech uses, from hempcrete to plastics, paper and much more.
The seed is used for human food and industrial purposes. And the leaf and flowering tops have huge potential along with the nutritious seeds in the health and wellness markets.
Industry interprets the iHemp Regulations 2006 as enabling these industries, but this interpretation is not always shared by the regulator.
So we have some work to do before we have full plant utilisation and can make use of the revenue streams from all parts of the plant.
We need to be recognised as an arable crop, as we have little if any THC (the controlled drug), often less than 0.1%
The 2006 regulations create and protect our industry, as Ministry of Health Officials issue licences to grow low THC iHemp and only iHemp can be made into hemp products, which can be legally sold.
The regulations are enabling legislation to allow us to build an industry, which we are all looking forward to.
80 years of prohibition means there is a massive amount of work required and many opportunities to be involved in developing tech, processes and products that all have export potential. If we are serious about creating a new billion-dollar primary industry especially in horticulture, then iHemp is the answer.
Resources
• iHemp Magazine – iHemp Expo Review