Kia ora,
Welcome to your final NZHIA public newsletter for 2021, here's a preview of the December updates, news and events.
IN THIS ISSUE:
• NZHIA Chair Update
• Member Profile: Phytrac
• Calling ALL licence holders!• Callaghan Innovation Whole Plant Utilisation Workshop: Post-event update
• Webtools Hemp Licence Tool Update & Demo
• The NZHIA product and service icons
• Australian Industrial Hemp Conference
• In the news
REGISTER YOUR INTEREST: IHEMP 2022 TOUR
Be the first to receive updates on the dates and venues in your area by registering here.
UPCOMING EVENTS:
10 & 11 FEBRUARY 2022: Medcan 2021 Summit
22 – 25 MARCH 2022: Australian Industrial Hemp Conference, Tasmania
---
An update from the NZHIA Chair
Season's Greetings Aotearoa. Best wishes to our members, supporters and whānau for a happy and healthy 2022.

It has been another challenging year for many, but also a time to recognise the resilience and strength of kiwis and many who have applied that can-do kiwi attitude to work through these tough times.

We also wish to recognise those individuals and businesses that continue to support the association by promoting, educating, and advocating for industrial hemp in New Zealand.
We are grateful that the Industrial hemp story is so positive. And in these interesting times, there are opportunities for iHemp to shine: Hempcrete construction, helping with the supply pressure on building materials
Hemp seed as a source of nutrition, to support good health and help the body build natural immunity
The hemp fibre industry, high and low tech uses, grown and made for local and export markets, will encourage regional development
These are just three ways we can support and be a proud part of the Aotearoa NZ primary sector.
The current season will be the third since our food industry began in December 2018. The exciting development in 2021, was the start of our fibre industry, with the New Zealand Natural Fibre's Christchurch decorticating line starting to process the 2020/2021 fibre crop.
With the continuing government and consumer emphasis on sustainable food and fibre, iHemp is sure to make a significant contribution.
The challenge will be investing in the infrastructure to allow the industry to scale.
You can get involved in this process, "Register your interest" for our summer tour, to make sure we are presenting in your location.
We look forward to connecting with you in 2022.
All the best for the summer festivities, stay health and safe.
Richard Barge
NZHIA Chair
---

NZHIA Member Profile: PHYTRAC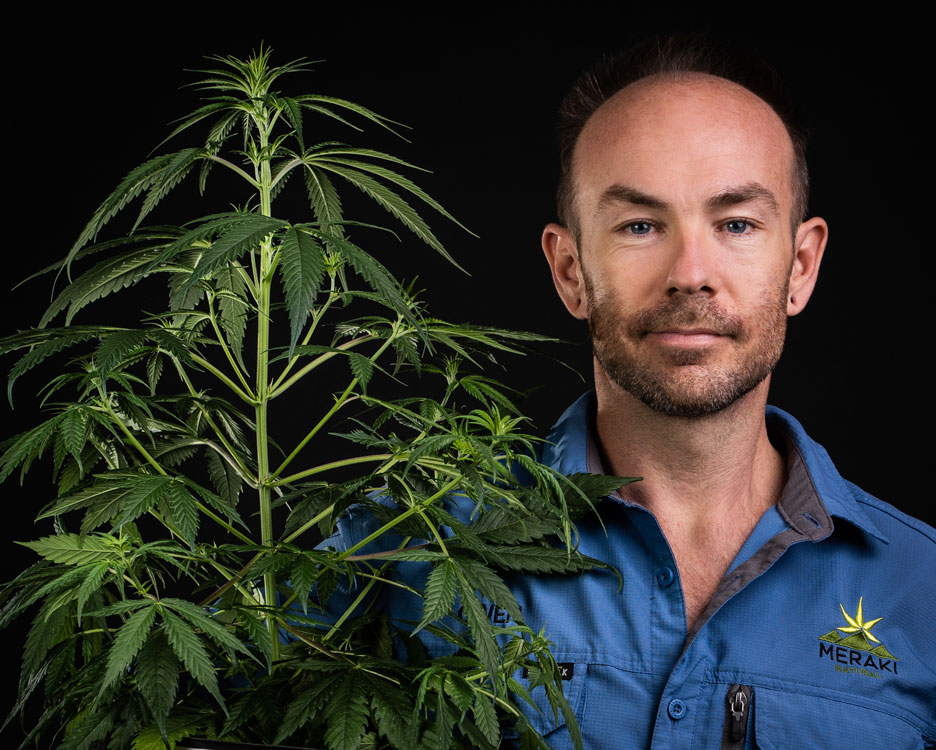 Owen Darby has been busy! The past few months have been spent formalising a new joint venture with Bridgewest NZ, rebranding and introducing PHYTRAC.
Owen and the team at PHYTRAC have a mission to provide a dynamic data driven platform to revolutionise the global implementation and monitoring of phyto-systems that restore, regenerate and reclaim contaminated earth.

PHYTRAC gets its name from phytotechnology, which is a self-sustaining activity of plants and trees. PHYTRAC's suite of products will include information on current levels of pollution, 3D contaminant maps, a marketplace for certified contractors to repair polluted property, networked soil testing equipment, and comprehensive action plans for each customer's problem using phytotechnology.

As an NZHIA sponsor level member, we are pleased to share PHYTRAC's recent news story in NZ Entrepreneur as well as their new website phytrac.com with you.
---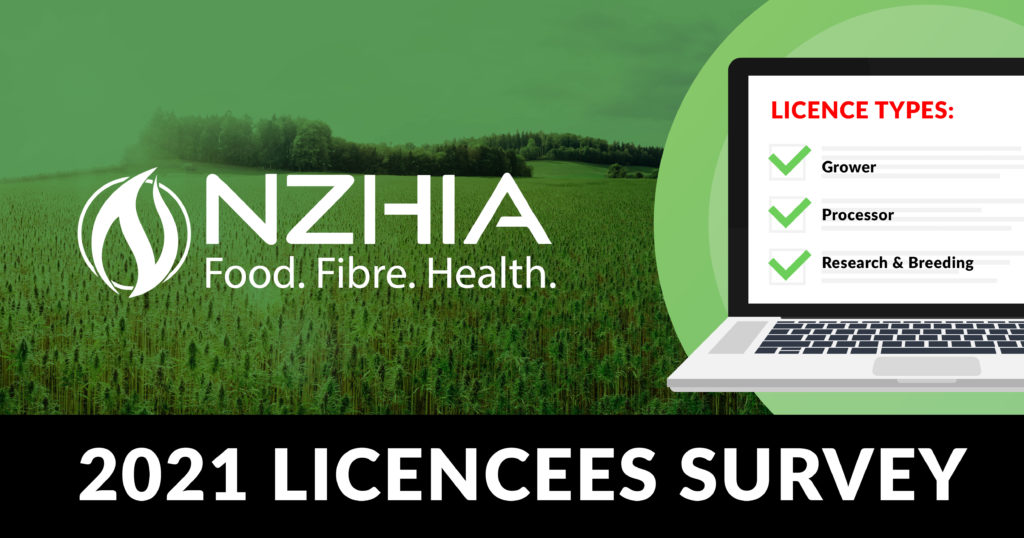 Calling ALL licence holders! 2021 Licencees Survey needs your attention
Your assistance is crucial to help us support the industry and develop tools to make the process easier for ALL licence holders.
We have only had a small handful of survey responses out of the 192 current licence holders across Aotearoa. Please help us to assist the industry by completing the survey or forwarding to any non-member licence holders you know.

Just taking 5-10 minutes to complete the survey can help!
---
Callaghan Innovation Full Plant Utilisation Virtual Workshop
The Callaghan Innovation Whole Plant Utilisation Workshop took place on Thursday 2nd December and focused on future opportunities for industrial hemp and medicinal cannabis in New Zealand.
The workshop is a joint initiative by AgResearch, Callaghan Innovation, NZ Hemp Industries Association, the NZ Medicinal Cannabis Council, Plant and Food Research, and SCION.

---
Webtools Hemp Licence Tool Update & Demo

A brief update from Webtools on the work being done on the Hemp Licence Portal.

"Utilising funding from MPI, via the Sustainable Food and Fibers Fund, we started with a focus on licence applications, but based on feedback we have identified the pain point is really around registers and annual returns. This video will show you the progress being made."

Watch the update from Webtools to learn more.
---
Introducing our new series of icons – Part 2
The NZHIA Media Committee have been busy creating representations that capture the various parts of the value chain. This month we introduce our new product and service icons which will help us communicate the different areas of the industry.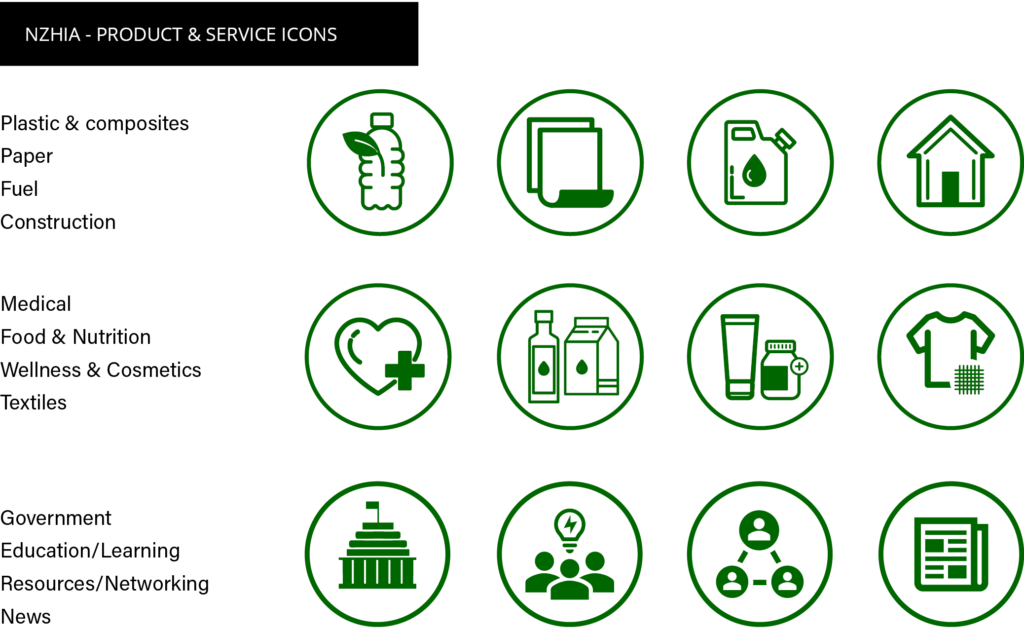 ---
Coming up in 2022: Australian Industrial Hemp Conference
22-25 March – Launceston, Tasmania
Tasmania leads the way to a sustainable future at the Australian Industrial Hemp Conference next March.
Tickets for the Workshops, Conference, and Field Trip must be pre-purchased. (australianindustrialhempconference.com).
The conference is being hosted by the Tasmanian Hemp Association (THA) and has received major support from the Tasmanian government along with AgriFutures Australia, Australian Hemp Council (AHC), Australian Industrial Hemp Alliance (AIHA), Launceston BMW, ECS Botanics, Levi Strauss & Co, Midlands, Business Events Tasmania and City of Launceston.
---

iHemp industry news from New Zealand and around the Globe.
Press release – INCB Initiative: NGOs call for transparency & accountability Read more via FAAT 
Understanding Hemp Masonry Read more via Your Home Australia
Hemp Today: Policy toolkit outlines role for hemp in fighting malnutrition, climate change Read more+
MPI: Funding of hemp fibre innovation set to propel New Zealand on to world stage Read more+
Hemp Today: EV race car is latest example of hemp's application to auto industry Read more+
---

The NZHIA website www.nzhia.com is an information resource for members, hemp enthusiasts and those curious about the industry. You'll find information on;
---
What is Christmas? It is tenderness for the past, courage for the present and hope for the future.

Agnes M Pahro
---