Kia ora,
Welcome to your NZHIA June update, here's a sneak peek of this month's newsletter;
IN THIS ISSUE:
An update from the NZHIA Chair
Callaghan Innovation Capability Roadmaps
We need YOU – iHemp Magazine
In the News
Resources
UPCOMING EVENTS:
12 – 13 OCTOBER 2021: Medcan 2021 Summit
20 – 22 OCTOBER 2021: ASTM International Workshop on Cannabis Standardization
22 – 25 MARCH 2022: Australian Industrial Hemp Conference, Tasmania
---
An update from the NZHIA chair
Welcome to the June newsletter
It's been a busy start to the second quarter for the Association, after the Summit & Expo in May, followed by editing and preparing the speaker videos for our Vimeo channel which we will be releasing to all attendees, members and subscribers in August.
Fieldays 2021 was another opportunity for the Association to introduce iHemp to the farming community. The NZHIA were also joined by the team at Webtools who have been working with the Association on the Digitise for Sustainability project.
Webtools were on hand to talk to farmers and producers about the development of technology to aid businesses in the highly regulated hemp industry. This technology is currently at the prototype and testing stage and we will feature the "Hemp Licencing Tool" in next month's newsletter.
Members of our Executive Committee and Government Committee also had the opportunity to meet with senior officials from both the Ministry of Health (MOH) and Ministry of Primary Industries (MPI) this month. More meetings are planned, with the goal of developing a "work plan" of objectives and responsibilities, as well as a strategy for the Association.
We are looking forward to July and the start of Matariki, a time to celebrate the natural world, the togetherness of whānau and new beginnings.
Richard Barge
NZHIA Chair
---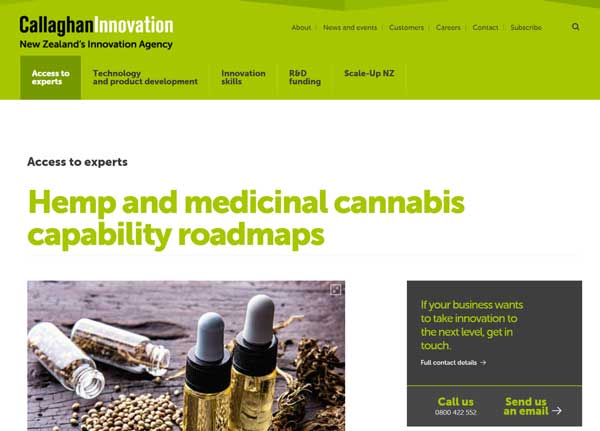 Callaghan Innovation – Access to experts
The path from concept to commercialisation.
The hemp and medicinal cannabis industry in New Zealand is in its infancy but has the potential to be a valuable contributor to the New Zealand economy.
To help realise that potential Callaghan Innovation has created three downloadable sector-based capability roadmaps designed for use and sharing by those creating businesses in the hemp and medicinal cannabis industry.
You'll find these resources here: Callaghan Innovation Capability Roadmaps
---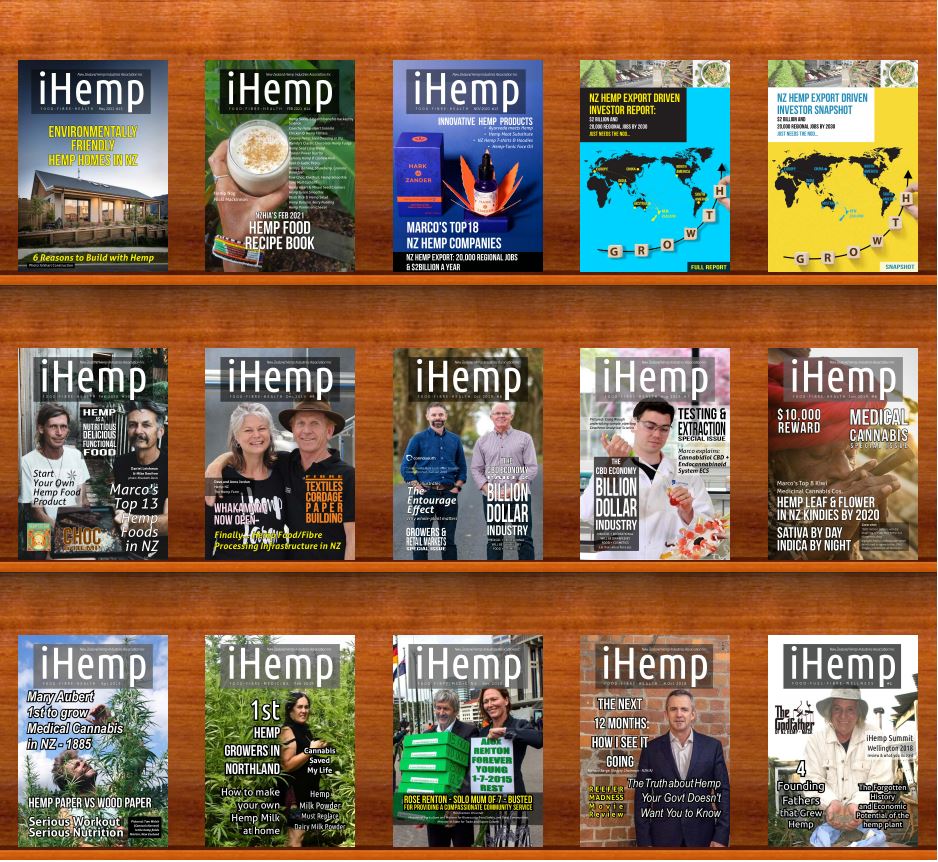 iHemp Magazine #16 – We need YOU!
Do you have an interesting hemp story or discussion from the Summit? Would you like to be interviewed to feature in the iHemp Magazine Summit issue?
Please email admin@nzhia.com and you'll be contacted by Marco Fantham for your news story.

iHemp industry news from New Zealand and around the Globe.
Hemp industry told to build partnerships. Read more via Farmers Weekly
German court clears tea sellers, marking path for food products. Read more via Hemp Today

Scoop: Cannasouth Commissions Growing Facility As It Gears Up For International Exports. Read More +
Food Navigator: Grounded Foods Adds Novel Twist to Plant-based Cheese Sategory. Read More +
Hemp Benchmarks: Hemp and Climate Considerations: A Delicate Balance. Read More +

The NZHIA website www.nzhia.com is an information resource for members, hemp enthusiasts and those curious about the industry. You'll find information on;
---
I don't know if hemp is going to save the world but it's the only thing that can

Jack Herer