Kia ora,
Welcome to your NZHIA July update, here's a sneak peek of this month's newsletter;
IN THIS ISSUE:
An update from the NZHIA Chair
Digitising for Sustainability with Webtools Agritech
Coming up in the next iHemp Magazine
In the News
Resources
UPCOMING EVENTS:
12 – 13 OCTOBER 2021: Medcan 2021 Summit
20 – 22 OCTOBER 2021: ASTM International Workshop on Cannabis Standardization
22 – 25 MARCH 2022: Australian Industrial Hemp Conference, Tasmania
---
An update from the NZHIA Chair
To help finalise the NZHIA Workplan and Strategy we have had a further round of meetings with MOH (Ministry of Health) and MPI (Ministry for Primary Industries), involving senior officials from; policy, compliance and sector engagement.
These Wellington-based meetings gave us an opportunity to introduce our Government Committee chair Stephanie Iremonger.
We discussed the risks and issues that need to be addressed to move forward on our objectives:
To ensure Government legislation and compliance issues are necessary, workable and industry friendly;
Removing industrial hemp from the prohibited botanicals list.
Ensuring Government regulations remain pertinent and up to date.
Supporting the industry to be able to make and market hemp products from all parts of the iHemp plant.
We are excited to put the measures in the workplan and strategy into action in the coming months.
Richard Barge
NZHIA Chair
---
Digitising for Sustainability at Fieldays
Fieldays 2021 was another outstanding year for agricultural technology and innovation with the opportunity to introduce iHemp and the Association to those switched-on individuals who visited the OrganicAg tent.
We would like to thank our Executive Committee members Richard Barge, Andrew Bell, John Smith and Nick Marsh who were onsite to share their iHemp knowledge with visitors, we received a lot of positive reactions and had some great conversations.
Along with the Executive members, we were joined by the team at Webtools who have been working with the NZHIA on the Digitise for Sustainability project.
Webtools have created technology to help companies succeed in the highly regulated hemp industry with the creation of the "Hemp Licence Application Tool".
This app makes licensing and compliance quicker and easier by:
Preparing, submitting, and recording your hemp licence applications digitally.
Managing your licenses digitally; including annual reporting, reminders and notifications, renewals and changes.
Sharing admin and collaborating on Applications and Annual Reports simply and easily – no more chasing emails.
Exchanging licence details easily and securely, and keeping a record of everyone you've shared each licence within a single location.
Generating and sending the MOH- required documentation – all in one place.
Want to know more? Check out this preview of the software sent to us by Webtools.
The app is still in its prototype stage, however please register to receive development updates and invitations to test/provide feedback here: Digitise for Sustainability Sign-up.
When a release date is set, we'll notify members so you can access the app.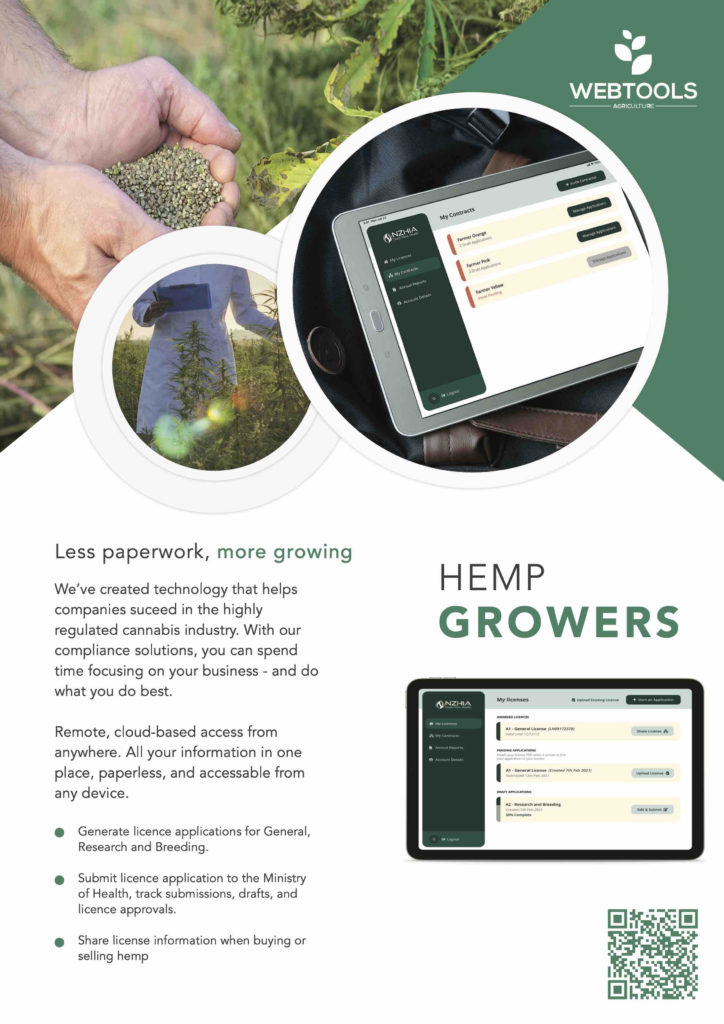 ---
Coming up in the next iHemp Magazine issue…
We'll take a deeper look at each of the iHemp Summit Exhibitors in the forthcoming issue of iHemp Magazine, focusing on their role in the industry, hemp narrative, and more.
So…watch this space. Issue #16 – coming soon!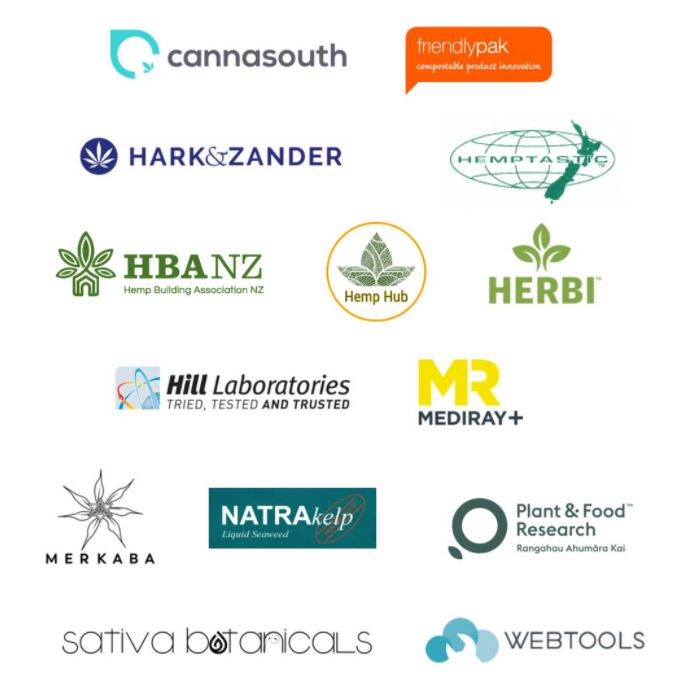 iHemp industry news from New Zealand and around the Globe.
Farmers to vote on Wools of New Zealand and Primary Wool Co-operative merger. Read more via the Rural News
Rua Bioscience and University of Waikato eye slice of $2.5 billion testing industry with new agritech. Read more via the Rua Bioscience
Scoop: What If Kiwi Farmers were in the emissions trading scheme (ETS)? Read More +
Farmers Weekly: Hemp industry told to build partnerships. Read More +
Hemp Today: Pennsylvania study to look at life cycle of hemp building materials. Read More +

The NZHIA website www.nzhia.com is an information resource for members, hemp enthusiasts and those curious about the industry. You'll find information on;
---
Prohibition… goes beyond the bounds of reason in that it attempts to control a man's appetite by legislation and makes a crime out of things that are not crimes… A prohibition law strikes a blow at the very principles upon which our government was founded

Abraham Lincoln